Winter Warmers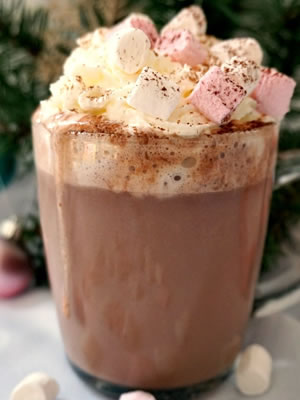 Hot Chocolate Snowstorm
Classic Hot Chocolate topped with chantilly and a snowstorm of mini marshmallows and cocoa powder.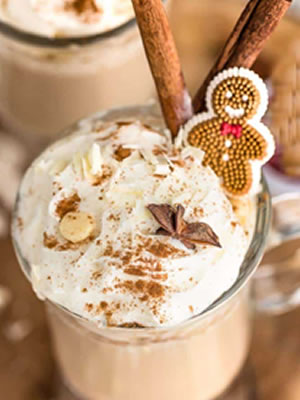 Gingerbread Latte
Classic latte flavoured with a dash of gingerbread syrup, topped with chantilly, speculoos and a mini gingerbread man.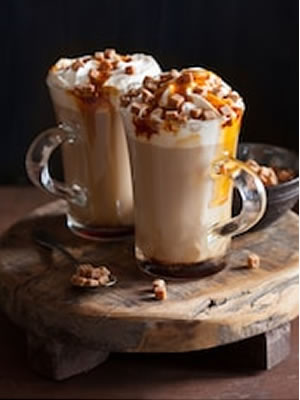 Salted Caramel Cappuccino
Frothy cappuccino with a dash of salted caramel syrup. Finished with chantilly & salted caramel curls.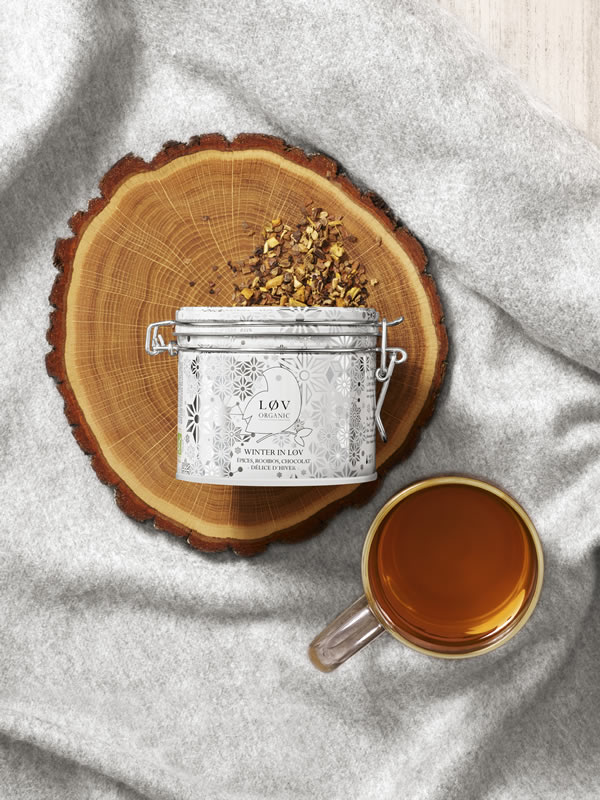 Winter in Løv
Perfectly blends the roundness of rooibos with intense notes of chocolate. Deliciously spiced with cinnamon, ginger and a touch of liquorice, you will definitely love Winter again!