Kusmi Teas
Kusmi Tea is a tea house that cultivates both modernity and tradition with its unrivalled wellness blends, its classics and its famed recipes that are so iconic today. At Chateau de Gateaux we offer a small selection of some of the most popular Kusmi teas, with an ever changing seasonal special added throughout the year.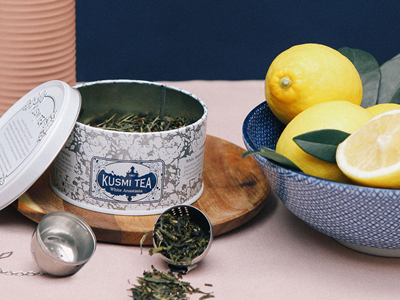 Kusmi White Anastasia
The delicate combination of orange blossom, bergamot, and lemon which subtly perfume the white tea leaves.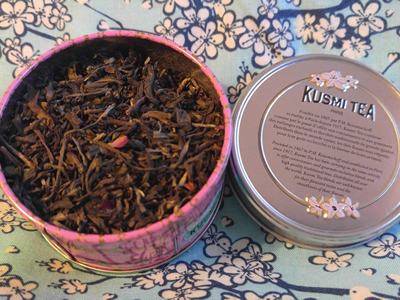 Kusmi Tea Rose
Rolled in rose petals, this green tea from China with its delicate natural flavour is one of the classic flavoured green teas.
Kusmi AquaExotica
This new fruity and indulgent recipe made from hibiscus and exotic flavours like mango and dragon fruit will plunge you into faraway tropical lands.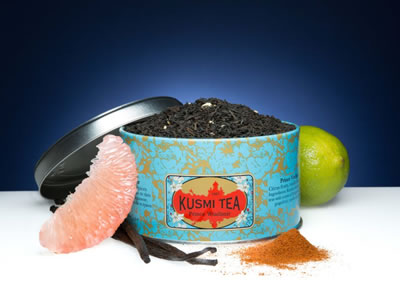 Kusmi Prince Vladimir
Created in 1888 in honor of Vladimir the Great, ruler of Holy Russia, Prince Vladimir tea is a blend of Earl Grey, citrus, vanilla and spices. It is one of our most unforgettable teas.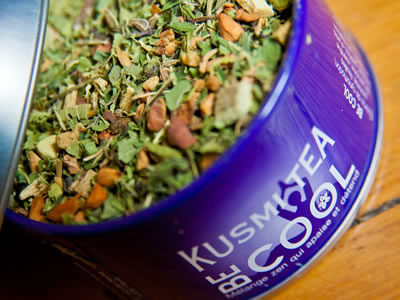 Kusmi Be Cool
With stress, busy days, and hectic lives, sometimes we need to take a break to find peace and serenity. Be Cool is a sweet blend of plants, liquorice and peppermint for moments of calm.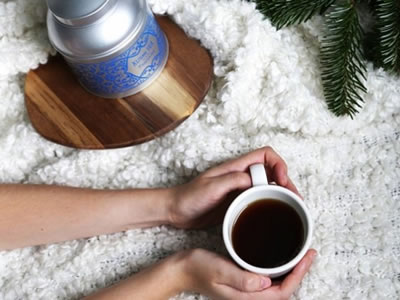 Kusmi Tsarevna Christmas Tea
The warm scents of christmas spices are softened by delicate notes of orange peel, vanilla, and almond enhanced by a touch of liquorice, adding a naturally sweet taste. A festive delight!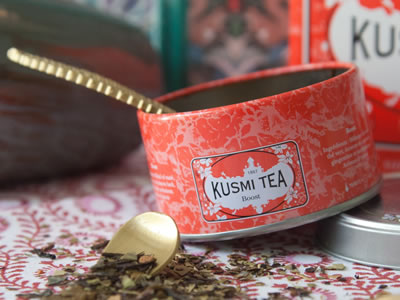 Kusmi Boost
With its blend of maté, green tea, cinnamon and ginger, Boost is the perfect companion for busy people who need a moment of pleasure in their day.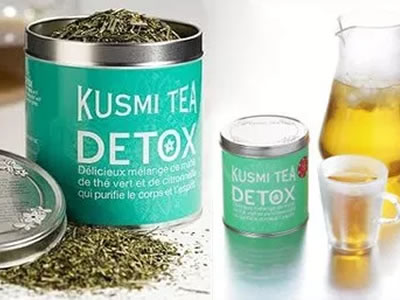 Kusmi Detox
Discover the pleasure of zesty lemon notes and a core of intense lemongrass on a light and fresh base of green tea and maté.